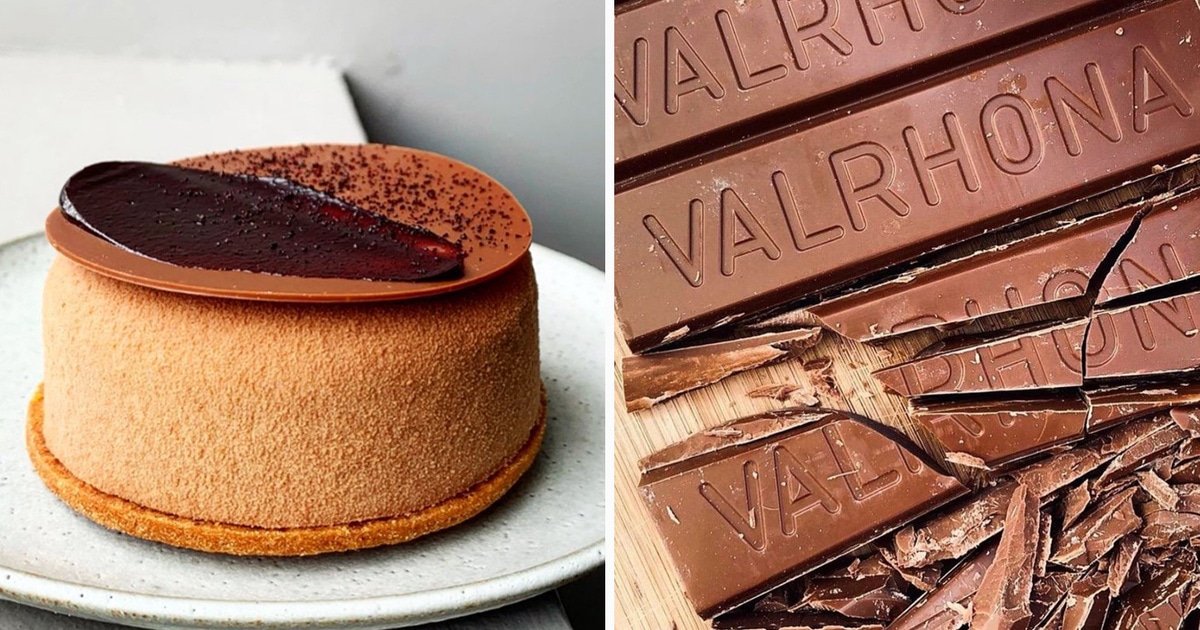 Valrhona's first vegan milk chocolate is here to improve restaurant dessert menus
[ad_1]
French chocolate giant Valrhona recently launched Amatika 46%, its first vegan milk chocolate. Certified vegan by the Vegetarian Association of France, the new chocolate is made from single-sourced cocoa from Madagascar and features primary notes of cocoa, secondary notes of creamy grains and final notes of toasted almonds. "Amatika's creamy texture gives way to notes of cocoa, toasted almonds and a hint of spiciness, reminiscent of a picnic in the peaceful ambiance of a garden in Madagascar," Valrhona said in a brochure commercial of the new chocolate.
Valrhona created the chocolate for kitchen professionals to use in plant-based baking and put together several vegan recipes to feature Amatika in the brochure, including must-haves such as vegan mousse, creamy and ganache; as well as a complex vegan chocolate tart made by Pastry Chef Valrhona and Creative Director Frédéric Bau.
"Our new Amatika 46% vegan milk chocolate gives artisans a new source of inspiration for vegan baking and a way to stand out from the crowd," the company said on social media. "The flavor and texture are unlike anything else, meeting the demands and creativity of pastry chefs around the world. ⁠A unique chocolate, soft and creamy like a milk chocolate couverture, but powerful as a single origin.
Vegan milk chocolate is one thing
While several varieties of dark chocolate, including many of those made by Valrhona, are vegan, milk chocolate has traditionally been made with cow's milk. However, the proliferation of vegan milks – now made from a variety of plants such as oats, hazelnuts, pistachios, potatoes, etc. – created suitable substitutes for dairy products in milk chocolate bars. Big brands are starting to venture outside the realm of dark chocolate to explore the possibilities of vegan milk chocolate.
In the UK, almost all of the chocolate giants have launched vegan milk chocolate in recent years. After six months of development, Mars launched its first Galaxy line of vegan milk chocolate in 2019. The bars are made with hazelnut paste and rice syrup instead of cow's milk and are available in Sweet Orange flavors. , Caramel and sea salt and Caramelized hazelnut.
Swiss chocolate giant Lindt got into the vegan milk chocolate game with its own three-flavor launch – Cookie, Salted Caramel and Hazelnut – last year as part of its HELLO collection. From vegan KitKats to Cadbury's new marzipan bars with flavors of smooth chocolate and salted caramel (in development for over two years), there is no shortage of vegan milk chocolate overseas.
In the United States, Hershey's quietly tested a vegan milk chocolate bar made from oat milk instead of dairy. Oat Made Bars are available in Classic Dark and Extra Creamy Almond & Sea Salt flavors and are available at a number of retailers, including Target, as part of a real-time marketing test that Hershey's is conducting to date. June 2022.
In the popular Trader Joe's grocery chain, the taste makers developed a vegan chocolate bar made from the store's existing Trader Joe's almond drink (code for almond milk). After several months of development, The Organic Almond Beverage Chocolate Bar was launched last fall to further Trader Joe's commitment to add new vegan products to every department of the store.
To learn more about vegan chocolate, read:
25 accidentally vegan chocolate bars you need to know
Dr. Bronner's makes vegan chocolate like soap: sustainably
New Gooey Vegan Chocolate Caramel Chocolate Bars Launched Nationwide
[ad_2]