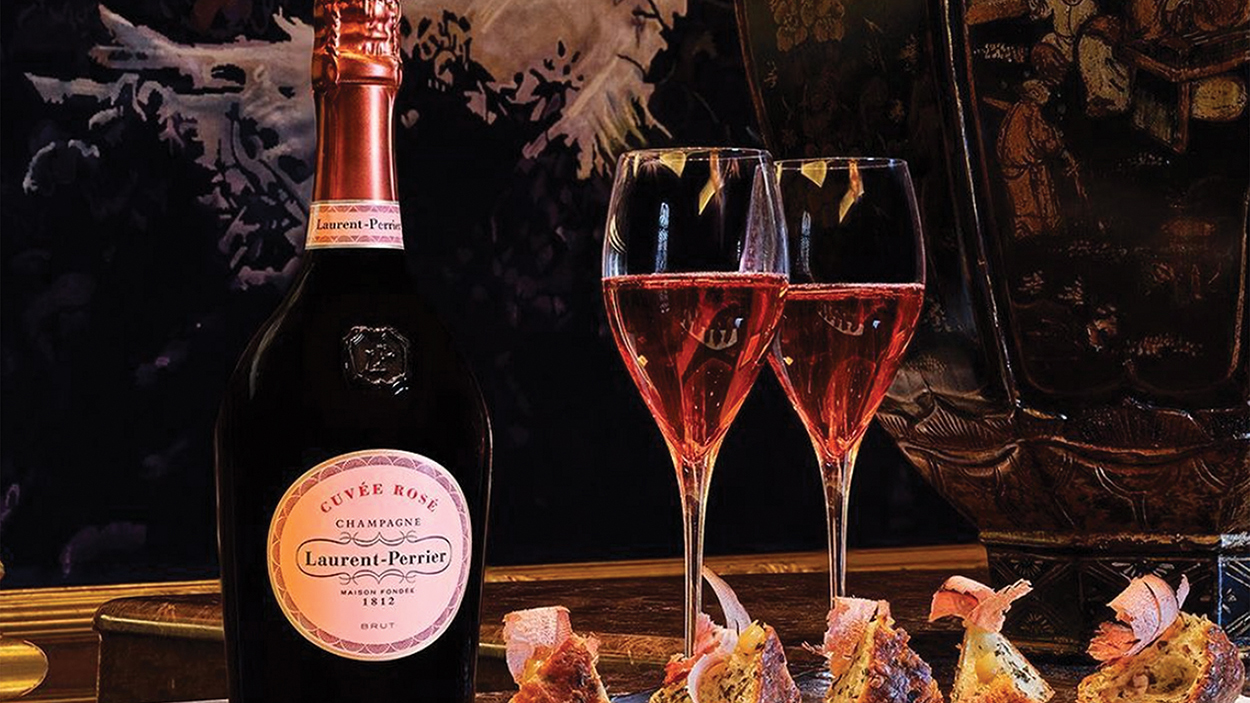 Valentine's Day and wine pairings | Laurier Magazine
[ad_1]
Written by: Marlène Osteen | Publish: Winter 2022
LnRiLWNvbnRhaW5lcltkYXRhLXRvb2xzZXQtYmxvY2tzLWNvbnRhaW5lcj0iMGQxNDkzYzBjZWM1YzQyMmRiMzNlOTc2NmZjYTFmZDciXSB7IHBhZGRpbmc6IDEwcHggNDBweCAxMHB4IDQwcHg7IH0gLnRiLWNvbnRhaW5lcltkYXRhLXRvb2xzZXQtYmxvY2tzLWNvbnRhaW5lcj0iZWQzODMyYWE2MjAxY2JlYzViMWU1YjkwMmRjMDY3ZTIiXSB7IHBhZGRpbmc6IDI1cHg7IH0gLnRiLWJ1dHRvbltkYXRhLXRvb2xzZXQtYmxvY2tzLWJ1dHRvbj0iZTVkMGMwYWZjZWM1ZWRiOTA5MWEwMGU3Zjc2ZmJjODkiXSAudGItYnV0dG9uX19saW5rIHsgYmFja2dyb3VuZC1jb2xvcjogcmdiYSggMTU5LCA4MiwgNTcsIDEgKTtib3JkZXItcmFkaXVzOiAwO2NvbG9yOiByZ2JhKCAyNTUsIDI1NSwgMjU1LCAxICk7Zm9udC1zaXplOiAxMnB4O2xpbmUtaGVpZ2h0OiAxMHB4O3RleHQtdHJhbnNmb3JtOiB1cHBlcmNhc2U7Y29sb3I6IHJnYmEoIDI1NSwgMjU1LCAyNTUsIDEgKTsgfSAudGItYnV0dG9uW2RhdGEtdG9vbHNldC1ibG9ja3MtYnV0dG9uPSJlNWQwYzBhZmNlYzVlZGI5MDkxYTAwZTdmNzZmYmM4OSJdIC50Yi1idXR0b25fX2ljb24geyBmb250LWZhbWlseTogZGFzaGljb25zO21hcmdpbi1yaWdodDogNXB4OyB9IC50Yi1idXR0b25bZGF0YS10b29sc2V0LWJsb2Nrcy1idXR0b249ImU1ZDBjMGFmY2VjNWVkYjkwOTFhMDBlN2Y3NmZiYzg5Il0gLnRiLWJ1dHRvbl9faWNvbjo6YmVmb3JlIHsgY29udGVudDogJ1xmNTA4JzsgfSAudGItZmllbGRbZGF0YS10b29sc2V0LWJsb2Nrcy1maWVsZD0iZTk1NDE4ZjgxYmZmMjFjMzQ1OTZkYjY2MjhmNDVlYjIiXSBhIHsgdGV4dC1kZWNvcmF0aW9uOiBub25lOyB9ICBbZGF0YS10b29sc2V0LWJsb2Nrcy1pbWFnZT0iZjI5MTJiODMzZDM1MjEzYmNiOGM3MzhlZGMwZjU5ZTciXSB7IG1heC13aWR0aDogMTAwJTsgfSAudGItZmllbGRzLWFuZC10ZXh0W2RhdGEtdG9vbHNldC1ibG9ja3MtZmllbGRzLWFuZC10ZXh0PSI4YmFhZjBmOTZlZGYzMzJkZTg4MmRmZDIzNDVkZjYzMiJdIHsgbWFyZ2luLXRvcDogMDtwYWRkaW5nLXRvcDogMDsgfSBAbWVkaWEgb25seSBzY3JlZW4gYW5kIChtYXgtd2lkdGg6IDc4MXB4KSB7IC50Yi1maWVsZFtkYXRhLXRvb2xzZXQtYmxvY2tzLWZpZWxkPSJlOTU0MThmODFiZmYyMWMzNDU5NmRiNjYyOGY0NWViMiJdIGEgeyB0ZXh0LWRlY29yYXRpb246IG5vbmU7IH0gICB9IEBtZWRpYSBvbmx5IHNjcmVlbiBhbmQgKG1heC13aWR0aDogNTk5cHgpIHsgLnRiLWZpZWxkW2RhdGEtdG9vbHNldC1ibG9ja3MtZmllbGQ9ImU5NTQxOGY4MWJmZjIxYzM0NTk2ZGI2NjI4ZjQ1ZWIyIl0gYSB7IHRleHQtZGVjb3JhdGlvbjogbm9uZTsgfSAgIH0g
As another holiday approaches – Valentine's Day this time – thoughts turn to wine again. Two categories come to mind – dry sparkling wines (because, of course, it's party time) and dessert wines (candy for your sweetheart).
It might be a cliché, but rosé champagne never goes unnoticed on Valentine's Day, and hey, if there ever was an opportunity to splurge on love, then it's Valentine's Day, is not it ?
And these two bottles of Champagne Rose – more than pretty in pink although they are too – are exceptional. With notes of smoky red berries and hot biscuit, the iconic, full-bodied Laurent-Perrier Brut Rose SA is a heady and refined gourmet rose that is sure to seduce.
As generous and demonstrative as an attentive lover is the Billecart Brut Pink Salmon. Pillow and elegant with racy acids and notions of dried peach flowers and a generous fruit core, it is a delicious and bewitching charmer.
As inevitable as long-stemmed roses and lingerie, Valentine's Day dilemma over which wine goes best with chocolate for the occasion often comes up. Although I personally remain uninterested in the combination – a sort of guilty pleasure – I am happy to resolve the dilemma.
There are, in fact, excellent answers. Most experts agree that the resolution depends not only on the wine, but also on the chocolate you plan to eat. The mellow sweetness of milk chocolate is more versatile than darker chocolates, which have a distinct bitterness that can clash with wines not equipped to handle it. However, fortified wines are the best choices, especially Madeira and Port. As for Madeira, the sweetest Madeira – labeled "malmsey" are the best. Blandy's 5 year old Malmsey is a great entry-level choice, or even better, their 15 Year Old Madeira which has a crisp, refreshing flavor that looks great with chocolate. As for the port, the tawny ports with their mellow nutty resulting from long aging in barrels are lively enough to pair with dark chocolates – try those from reliable labels. Taylor, Sandeman, and Cockburn. A decent alternative is a young ruby ​​port like The six grapes of Graham. A sensational choice of unfortified wine is a Tokai Aszu from Hungary – made with grapes affected by noble rot. – they are both overtly sweet and wonderfully sour.
Then again, nothing says I love you more than a bottle of wine with a romantic name. Set the mood with a bottle of classic and understated Christophe Pacalet Saint-Amour Beaujolais, or show your passion for your love with a Bordeaux left bank, Château La Tour Carnet Médoc Passion. The heart-smacking bottle of the delicious Carignan-dominant red blend from Broc Cellars labeled Red Love is perfect for a romantic evening and just might enchant your sweetheart.
[ad_2]