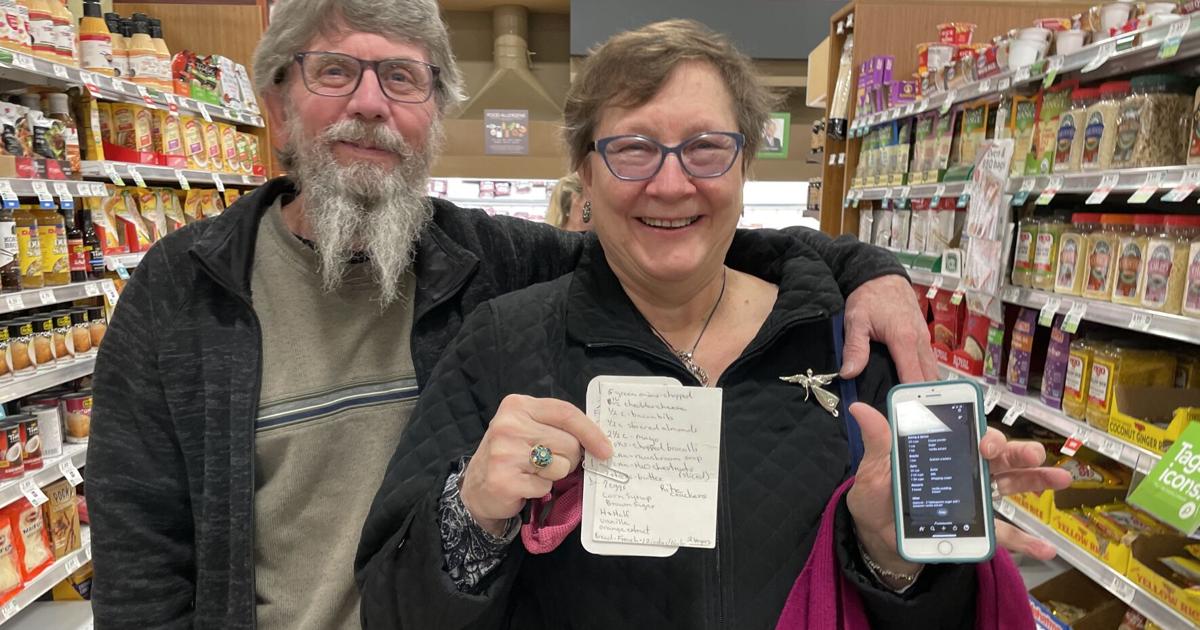 The mad rush for last-minute ingredients to complete the Thanksgiving table | New
It can happen to the best of us: despite well-designed menus and a meticulous list, one missing ingredient – or three or four – throws a wrench into last-minute Thanksgiving meal prep.
A named family member dutifully dons his coat and shoes for a grocery run, hoping for a hero's welcome upon his return with the essential celery for the stuffing, the essential brown sugar for the sweet potatoes or the very important Cool Whip for the pumpkin pie.
But not all last minute races end victorious.
Christopher Clausen looked a little bewildered in the Publix Islands on Wednesday night – his third grocery stop of the evening.
"I'm looking for another and a half gallons of peanut oil," Clausen said. "It's turkey fry season, of course, and everyone's out there. It was one of those situations where she thought I had it and I thought she had it.
Once again, the place for the gallon-sized peanut oil cans was empty, so Clausen weighed his options: pay a fortune for quarter-sized bottles or continue his quest. . In a last dying effort, Clausen got down on all fours, scanning the recesses of a lower shelf.
Lo and behold, there were two pitchers lurking at the back.
"Understood!" he said, hoisting them both into his cart.
For Jacob Krejci, a prank failure landed him at Waynesville Ingles around 1 p.m. on Thanksgiving Day.
"The stuffing my wife made went wrong, so we're starting over from scratch," he said, looking at the three boxes of stuffing mix in his cart.
The family had seen a lot inside a grocery store over the past 36 hours.
"This is trip number four," Krejci said. "My wife went to the store and got everything back, then had to come back to check yesterday, then sent my daughter back to the store this morning, then the prank went wrong."
After a day of cooking, the idea of ​​less cleaning seemed pretty good, so paper plates were added to the last minute list as well.
Meanwhile, Russell and Leslie Child were beating two out of three on their late-night swing through Publix on Wednesday.
They managed to score parsley and a turkey oven bag, but had no luck with fresh rosemary.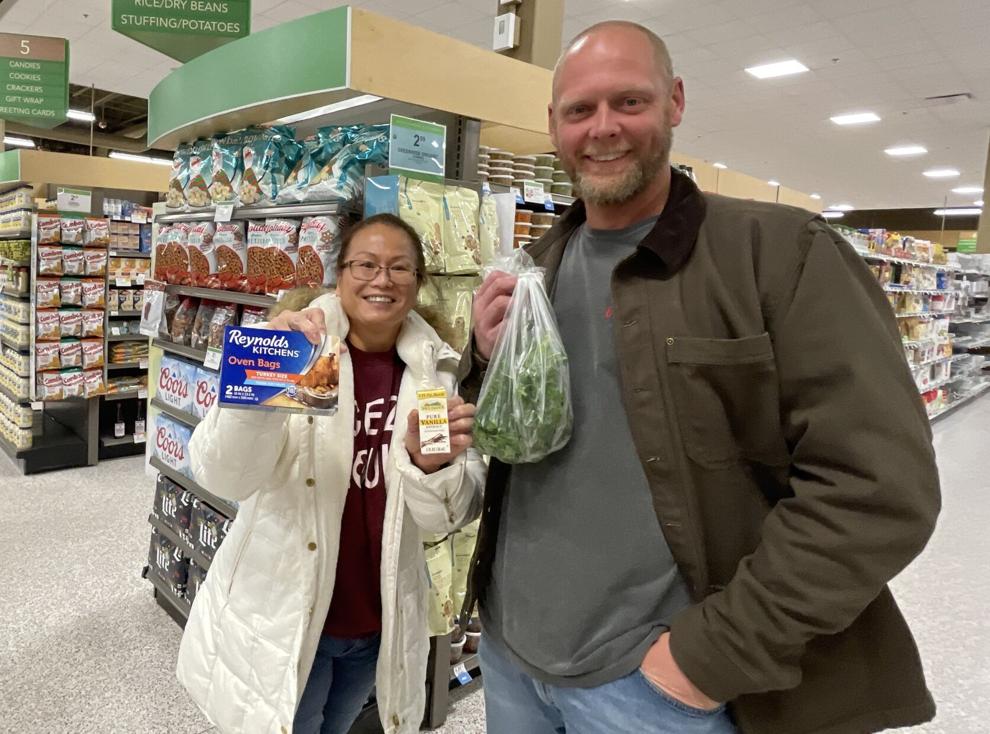 "We could run quickly to Ingle's right. It's right across the street, "Russell offered, but was quickly shot.
"At this point, I'm going to do without it. It's getting late, said Leslie, who had been cooking all day.
They suddenly realized there was another last minute ingredient on their list and rushed to find some vanilla to make some fresh whipping cream for the pie.
Vanilla was also on Jennifer Lombardo's list as she walked through the Clyde Food Lion on Thanksgiving morning – but that wasn't all.
"I'm a vegetarian, so if they have a Tofurkey, I'll be over the moon." However, that probably won't happen, "she said.
'The biggest store I've ever been to'
Around midday Thursday, Elias Martinez-Daniel was cruising the megalithic islands of Ingles of Waynesville while checking a list on his phone. The extended family had converged on Grandpa's second home in Haywood County for the holiday weekend, and he drew the short straw to do the last minute groceries.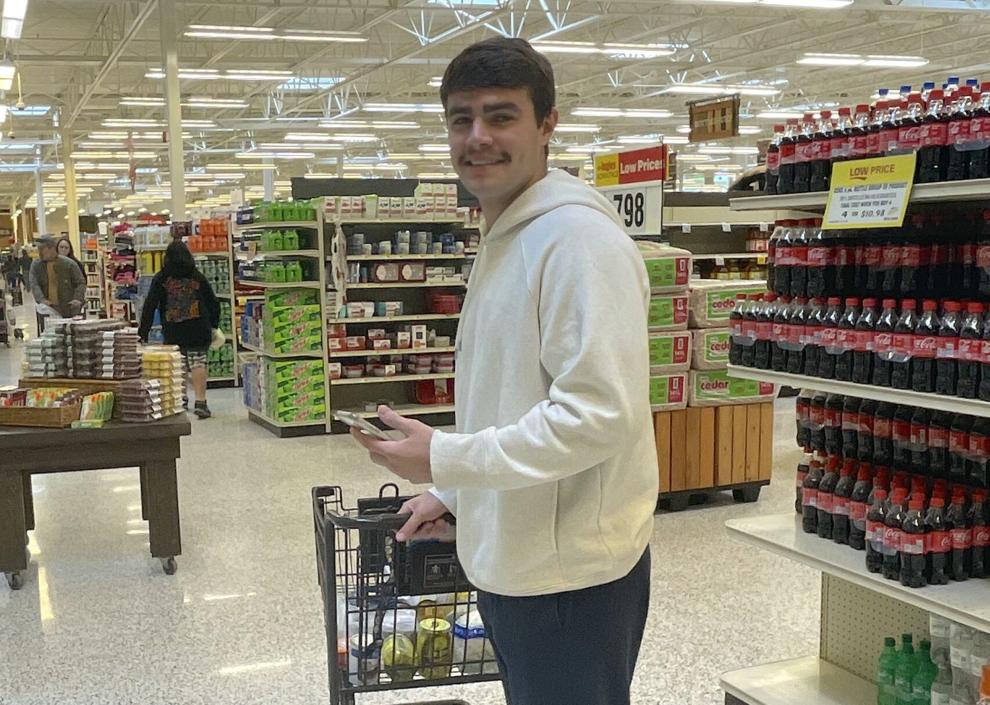 "Honestly, I have no idea what this is all for – it's a range of things," Martinez-Daniel said of his shopping list. "It was sent to my aunt, who was supposed to send it to my uncle, but never did, so now my mom sent me here with the list."
The huge Ingles had confused him a bit, however.
"It's gigantic. Honestly, this is the biggest grocery store I've been to, "he said. "It has everything you could possibly need, but there are almost too many options."
Haywood County grocery stores were teeming with mountain vacation visitors, including Leigh and Mark Fabian who rented a large vacation home to accommodate their extended family of 13.
They planned the dishes they would each prepare in advance.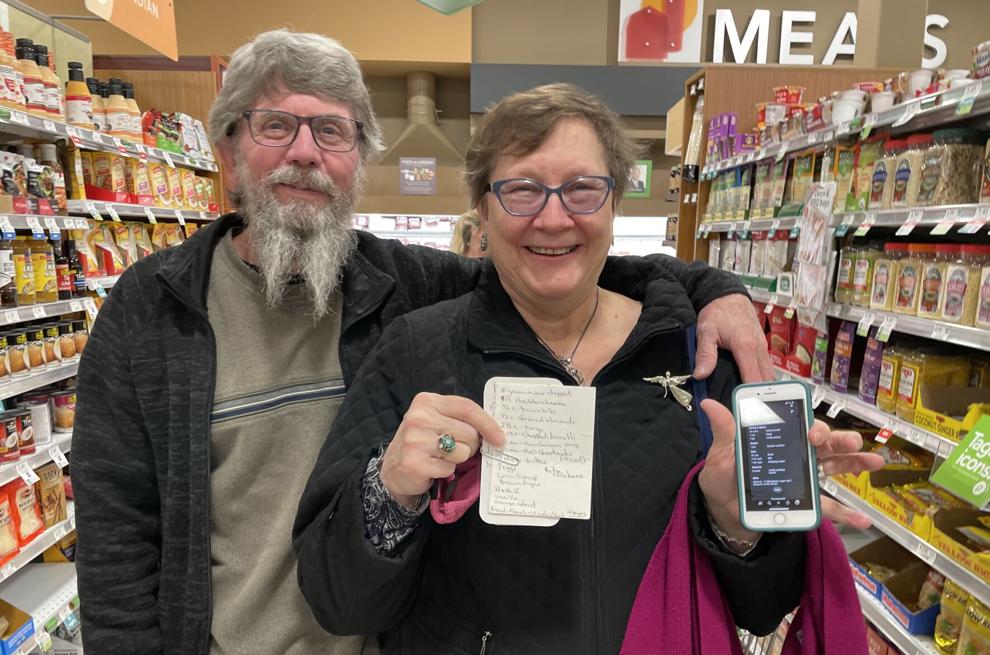 "The group discussion said, 'I'll bring this, I'll bring that,' and I said, 'Okay, what do I have left?'" Said Fabian.
She ended up with a pot of broccoli, but had a problem trying to find water chestnuts.
"We'll have it just without the water chestnuts, I guess," Fabian said, before setting off in search of Ghirardelli cocoa powder – a special request from his daughter for a chocolate éclairs cake.
Grocery stores aren't the only ones taking an economic shock from the crowds of outsiders. The Fabians team planned to spend Saturday shopping in downtown Waynesville.
"We want to support local businesses because Saturday is Small Business Saturday," she said.
Changing of the guard
Christina Webb's party was just getting started as she roamed the Publix Islands at 8 p.m. Wednesday.
"I'm trying to find the stuff for the pinto bean pie. It's actually a family tradition, "said Webb.
But that was not all. Her cart was stocked with ingredients for a sweet potato soufflé, stuffing and more.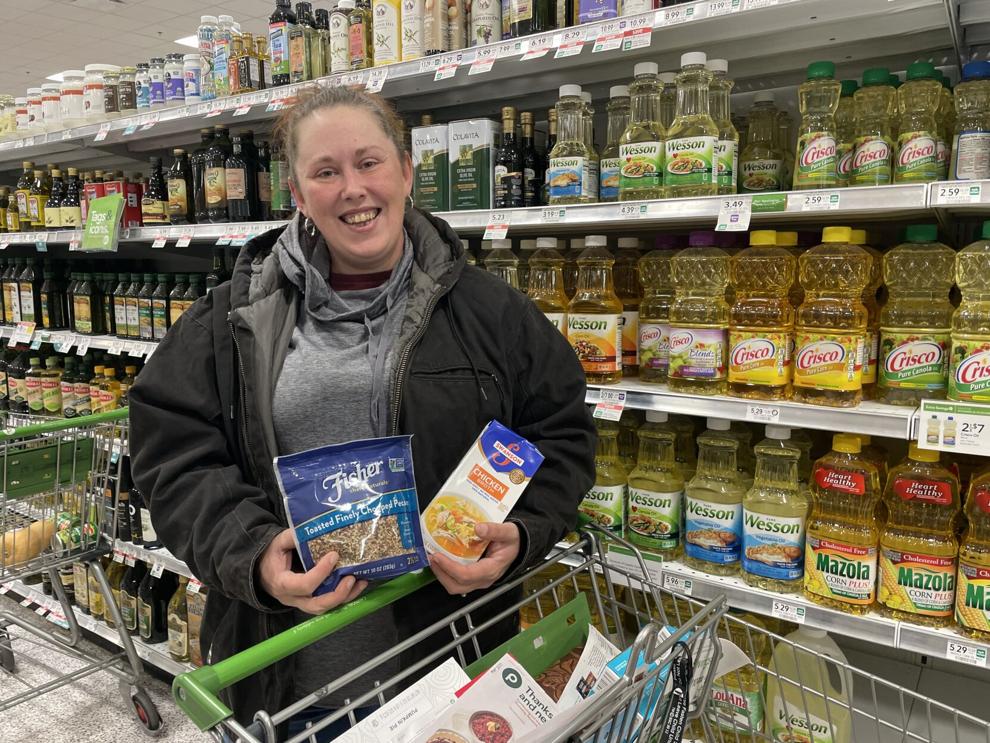 "I'm going to do everything tonight," she said. "When I get home, I'll put some butter under the skin of the turkey and put it in while I prepare everything else." Once it comes out of the oven, I can cook the rest of my stuff.
Webb wasn't deterred by the idea of ​​cooking until 2 a.m., however. She was excited to have the house to herself once everyone had visited, turning up the Christmas music and cooking until the early hours of the morning.
"So I'll be ready to go tomorrow morning," she said.
About the time Webb was finally heading for the night, Marian Cable was fastening her apron. She got up at 3 a.m. to start cooking, which gave her 1 p.m. to prepare a full Thanksgiving meal. And it was shaping up to be a real feast.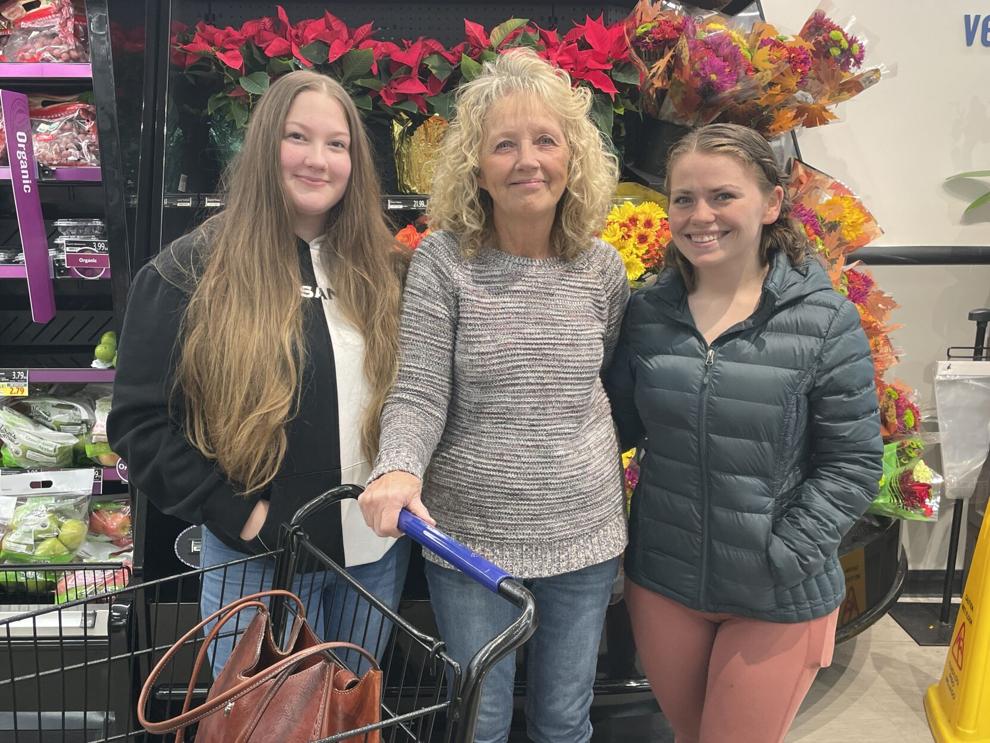 "Turkey and ham, mashed potatoes, gravy, cranberry sauce, cream of corn, broccoli and cheese casserole, sweet potato casserole, two pumpkin pies, two coconut pies," Cable said. , by unclipping the menu.
At 9 a.m., she was feeling good about her progress and hopped in the car over to Food Lion for a last minute addition: sausage and cheddar for sausage balls.
"My family loves sausage balls, so I was like 'why not?' She said. "Why not?"
Bird in hand
Lee Cuck of Waynesville was a man on a mission to Publix Wednesday night with just one item on his list: diced celery.
"I was making the disguise and found out 'Oops, no celery'," Cuck said.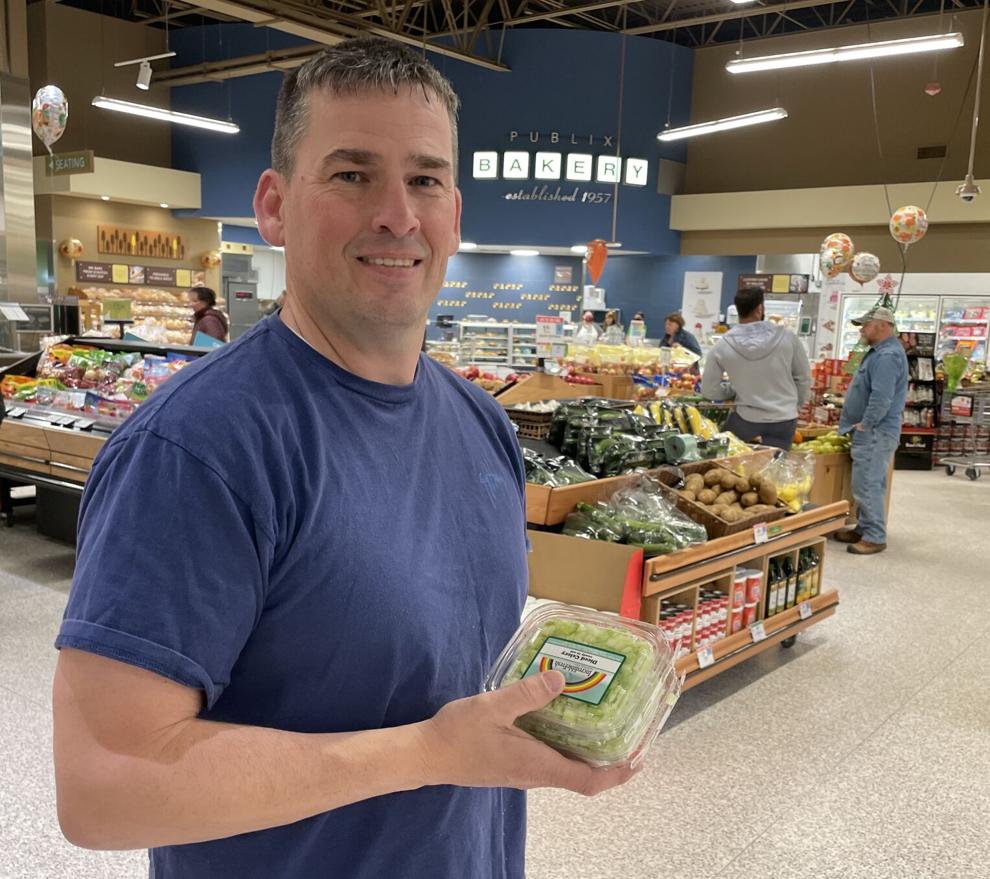 Skipping it was not an option.
"Without the celery, there's just something missing," Cuck said. "Dressing myself is my wife's favorite thing that I do. "
Robin McClure had to make it to Food Lion very early Thursday morning for a crucial piece of the Thanksgiving puzzle.
"I did all of my shopping yesterday, but forgot the turkey pan to cook the turkey. I thought they would be out, "she said.
Fortunately, they had four left – make three.
Meanwhile, Nora Doggett was roaming Food Lion's cooking aisle in search of brown sugar, a staple for sweet potato casseroles.
Brown sugar is usually a staple in her baking cabinet, but she was very surprised when she pulled it off the shelf on Thanksgiving morning.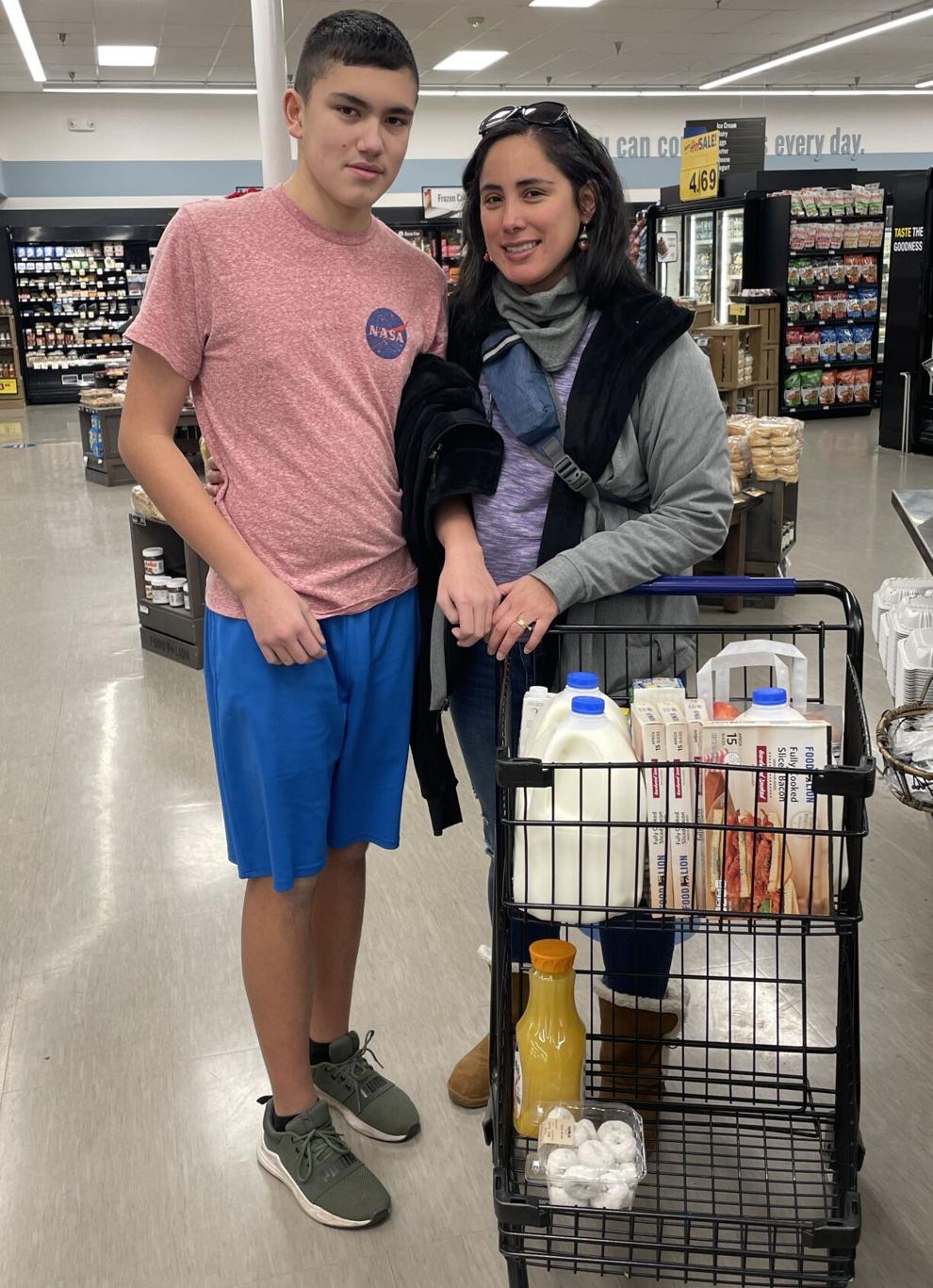 "It was open and everything became solid as a rock. I tried hammering it but it didn't work so I had to buy more, "she said.
She also found out that she ran out of lemon juice for the ham. But that's not all she ended up getting. While Doggett was distracted by a reporter, his eighth-grade son Dylan slipped a bag of powdered donuts into the cart.
For Clara Banks and Teresa Haney, the Thanksgiving table wouldn't be complete without mashed potatoes, but shortly after noon on Thanksgiving, they discovered that they were missing the main ingredient: potatoes. So they went to Ingles.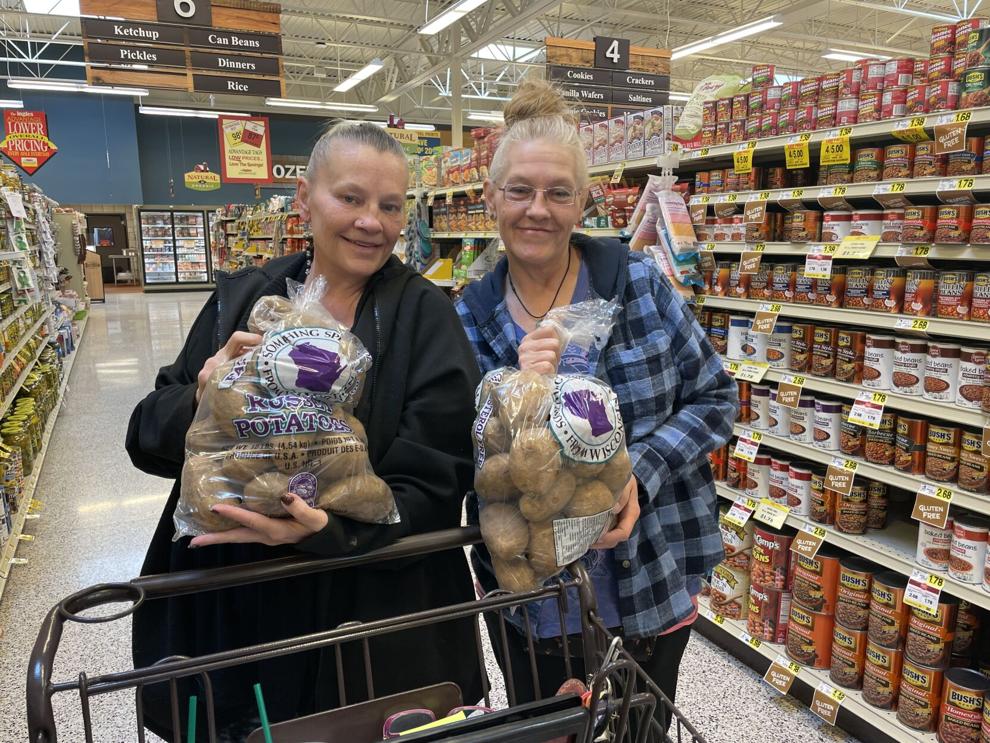 "I put my green beans and turkey in the oven," Banks said.
While they were at it, they scored a pumpkin pecan pie with a jar of Cool Whip.
The frozen pizza guy
However, not everyone who was doing a last minute shop on Thursday was doing the traditional Thanksgiving bindings.
For Kevin Littlewood, two frozen pizzas landed in his cart due to a last minute impulse buy. He thought it was a good alternative in case they got bored of leftovers at some point.
"It's the Cool Whip's fault," Littlewood said. "He was on the list yesterday, and for some reason he just wasn't put in the basket. So I was drawn into the grocery store to get it and ended up with a frozen pizza and a Starbucks. "