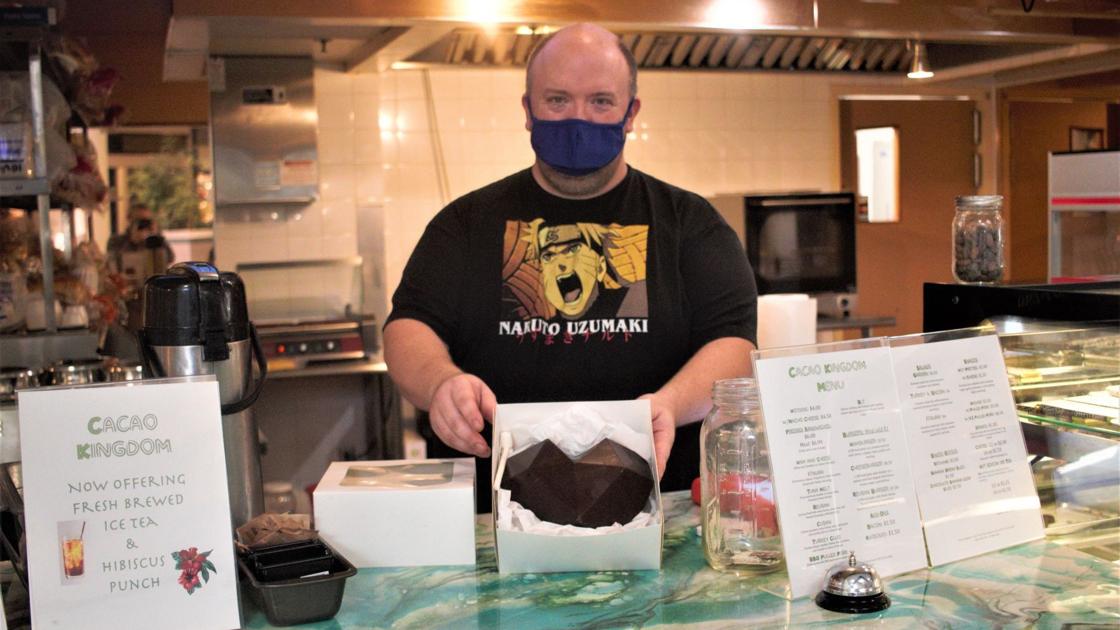 Talking Business: Cacao Kingdom to Take Buyers Behind the Scenes of Chocolate Making | Local company
Talking Business: Kelso Tap House opens onto the Cowlitz River, offers local beers, fresh pizza, and views of wildlife
Cacao Kingdom sells everything from plain chocolate bars to those with hazelnuts, sea salt and almonds. The Rogers also create chocolates filled with peanut butter, marshmallow or sea salt and caramel; chocolate coated pretzels; Oreos coated with chocolate; cake lollipops; and special offers for the holidays the duo imagined.
Right now, hollow chocolate piñatas are available that customers can fill with anything they want, Rogers said. They come with a small hammer to open them and are popular gifts, he said.
While there were no supply chain issues with the beans themselves, Rogers said the company briefly struggled to get some of the other food items it was selling when a warehouse local had to close for a COVID-19 outbreak in August.
In the storefront, baked goods like Scottish shortbread, as well as burgers, hot dogs, nachos, sandwiches, paninis, pretzels and salads are sold. There is also a vending machine in the mall that sells their chocolate and shortbread.
Cacao Kingdom started online and at farmers' markets and holiday bazaars, so Rogers said he had received many requests for items. The creation of new products is based on demand and people who have questions. Now, there are three kinds of milk chocolate without dairy products as well as a range of dark chocolate without sugar. All of their dark chocolate is vegan, Rogers said, as are all three dairy-free options.