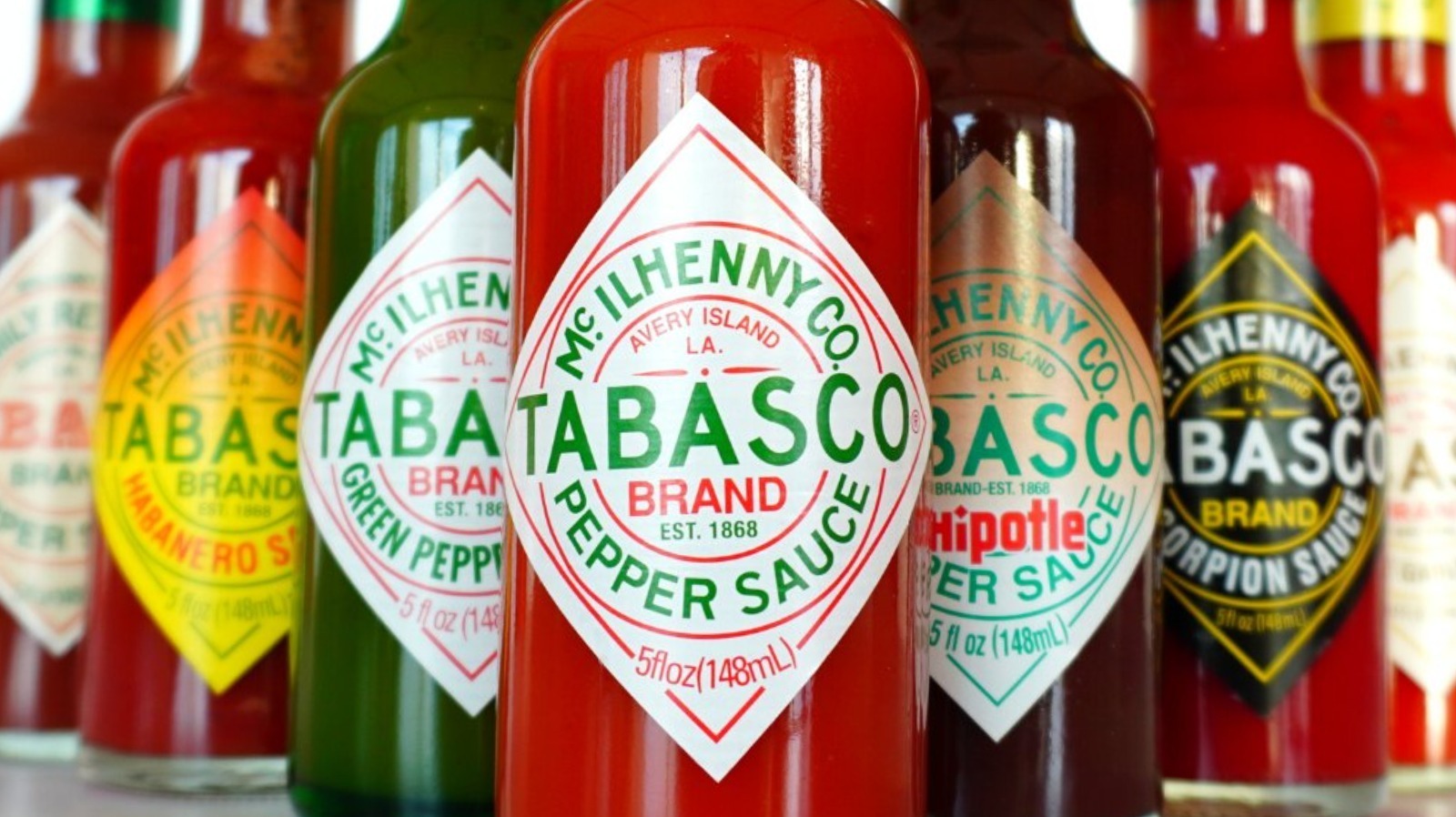 Tabasco lovers will enjoy this Valentine's Day treat
Instead of a heart-shaped box or hot sauce bottle-shaped packaging, Tabasco Spicy Chocolate comes in a classic round box. Each holds up to eight wedges of gourmet dark chocolate, flavored with Tabasco pepper sauce. The treat promises that with every bite you take, it will be both decadent and spicy. But is this spicy chocolate with hot sauce any good, or is it just a quirky novelty that's better as a prank gift?
In their review of Tabasco Spicy Chocolate, PepperScale describes it as rich and flavorful with just the right amount of spiciness. They describe the level as being around 2,500 Scoville heat units, which is about the same amount of spice you would find in a mild jalapeno pepper. Customers on Amazon also complimented the chocolate, but criticized the relatively high price of $9.75 for such a small amount you get in each box.
"I love this chocolate with the addition of the heat. Not overwhelming, but you will feel the heat. It tastes great," one Amazon user said, adding, "Comes in a little box that I use to store little things. All around me, I love it and definitely recommend trying. Live Dangerous. And another said, "When I first saw Tabasco Chocolate, I thought that it seemed strange and I had to try it. Excellent decision! Very tasty dark chocolate with a slight burn at the end… I passed it to several friends and everyone agreed it was delicious. Highly recommended.