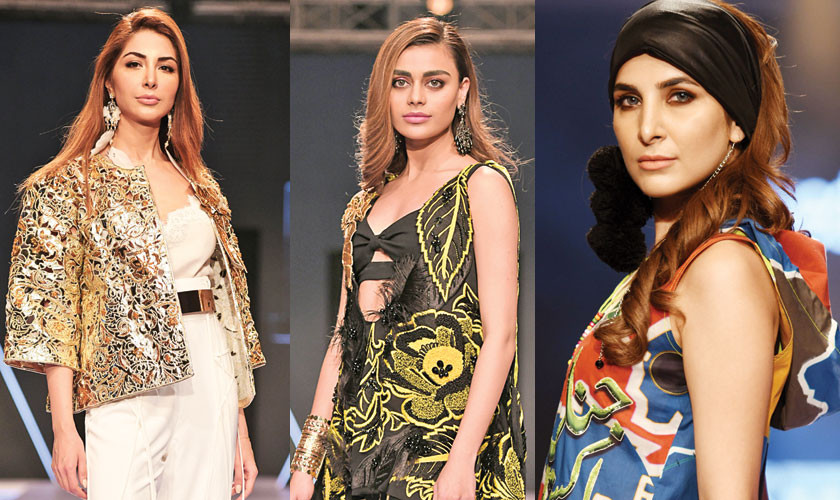 bbeauty
Oh, chocolate! It's a wonderfully delicious thing! Not only does it satisfy the sweet tooth in all forms of dessert, but it's also pleasing to the eye. And we're not just talking lipstick in a delicious chocolate shade or cosmetic packaging that looks so good to eat. We're talking chocolate brown hair, brown smokeys, bronzed outfits with a bit of gold. Every year on July 7, the world celebrates World Chocolate Day, because why not! In honor of this delicious confectionery, this week You! brings you chocolate-inspired makeovers so you can enjoy the goodness without the calories…
dark chocolate eyes
Let's start with the eyes! There are so many things you can do with eye makeup. Whether you're looking for an effortless look or something intricate and detailed, there's something for everyone. But before you start creating a brown smokey eye, or any makeup for that matter, you should always start with a primer. Makeup primer helps give your face a smooth base for even application that goes the distance. Start by smoothing on a thin coat of primer and once it's dry you're ready for the next step. You can also dab some foundation (or whatever non-oily base you apply) with a beauty sponge instead.
Second, make sure you do your brows first because to make your look stand out, you need to have your brows on fleek! Moreover, there are many chocolate-themed eye palettes in the market that can easily help you achieve your desired look. From the Too Faced Chocolate Bar to the Chocolate Gold Palette to the Covergirl TruNaked Eyeshadow Palette in Chocoholic, she'll bring out the artist in you.
To achieve a minimalist look, focus on emphasizing the eyes, while keeping the rest of the face bare. Ombre for your lids is your best bet for pulling off this look. Use a dark brown eyeshadow near your lash line and follow with a lighter shade of brown as you go up. Make sure to mix everything well so that it is homogeneous.
For a bit of shimmer and shine, champagne and rose gold highlights would best complement your look while staying true to the theme.
For a bold look, you can opt for a neutral matte shade to create a base for a glow. Line the lash line with kohl and blend with a small blending brush. Top it all off with a bronze sheen. In addition to bronze, you can even opt for a brown shimmer to add that extra punch!
Lip-smacking kindness
When it comes to chocolate-inspired things, the first hue that would pop into your mind would be different shades of brown. However, this is not the only color of this treat. We have different types of chocolates ranging from dark, white, milk and even ruby ​​which is an absolutely stunning shade. So even if you think your choco look will mostly be about nude lipsticks, well… that's not the case at all. Besides nudes and browns, there are different shades of tawny pinks, vampy burgundy to orange reds that all fall into this category. There are many brands that have released entire collections of choco-themed lip products. For example, there's the Les Chocolates line from L'Oréal, the Melted Chocolate line from Too Faced, and some shades from Luscious Cosmetics that you'll find very appealing.
Melting Balayage
Dark and rich chocolate brown hair exudes an essence of sexiness that cannot be denied. The tint complements many features, bringing out green, hazel and brown eyes; not to mention he looks totally stunning with gold and bronze makeup. It looks great in all seasons, giving a chic, classic and alluring look. Whether you're going for something natural or opting for a dramatic style evolution, this hair color is amazing for everyone. The beauty of chocolate brown is in its versatility.
When choosing your shade, the more shine you want, the darker you should go because darker hair naturally reflects more light. Often you will see chocolate brown as part of faded hairstyles. When choosing a dye, you can keep it in a rich, dark shade or play with subtle lighter bits in the hair.
Caramels and self-confidence
We have established very well that the chocolate shade is versatile and easily suits all skin tones and all body types. This shade is basically classified as a neutral shade and can be matched with virtually any color. While rocking an all-brown outfit is easy, the trick is finding the right shades that would complement your outfit. The most popular colors are mint green, beige and light gray, although bright, bright colors really set it off. While it also looks great with dark colors, we just need to make sure the color combination hasn't gone grim. All you can do is differ the brightness variations of the hue for different occasions. White, blue, pale lemon, red or pink are a great option. Also, if you are going for a formal look or want to stand out, go for black, navy, olive green or caramel.
Matching Gems
No look is complete without the right kind of accessories. Understanding a little about how your jewelry interacts with the tone of your dress will make it easy to choose the perfect accessories for a polished and polished look.
Cool brown fabric has shades of gray, blue or green. You will need to choose jewelry that works with, rather than against, these tones. Use silver, white gold or platinum for metals. You can wear a pair of simple hoop earrings or a basic chain.
Warm browns have red, orange, yellow, and pink undertones, and they look fantastic with jewelry that reflects those tones. Choose hoop earrings, simple chains and other metals in yellow gold, rose gold and copper tones. Because it is warmer than other white metals, white gold can also work when set with warm-toned gemstones like peridot, rose quartz, garnet, fire opal or citrine . For those who do not belong to any of these categories, they can opt for pearls, mixed metals or diamonds!