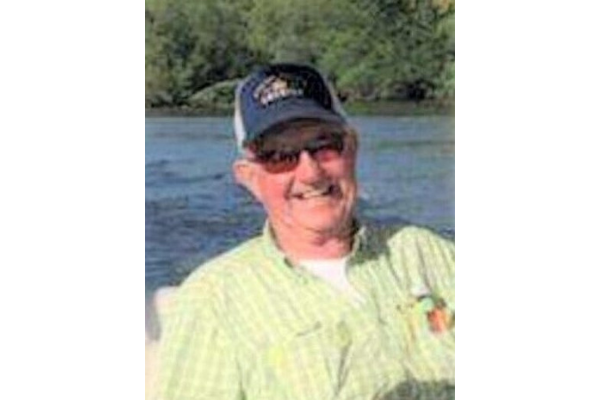 Obituaries | George "Trippy" H. Daniels, Jr., 79, of West Bend, WI
West Bend, WI – George "Trippy" H. Daniels, Jr. of West Bend died Wednesday, February 9, 2022 at Aurora Medical Center in Grafton at the age of 79. He was born on December 18, 1942 in Milwaukee to the late George E., Sr. and Lucille (née Otten) Daniels.
As a longtime resident of the Barton area, he attended St. Mary's Catholic Elementary School. He then graduated from West Bend High School.
He started working for Mercury Marine in Cedarburg in 1967 and later transferred to Fond du Lac. He retired after 39 years of dedicated work.
On June 7, 1969, he was married to Kathleen M. Jung at St. Mary's Catholic Church in Little Kohler. After their marriage, they settled in Saukville. Since 2018, they have lived in West Bend as part of the Cedar Ridge community.
Trippy loved spending time outdoors. He could be found hunting and fishing in many places in and around Wisconsin.
Above all, he was a loving husband, a devoted father, and later a proud grandfather. He shared his experiences and was an excellent teacher for his children and grandchildren. He taught them how to water ski and fish, play card games including in-between and sheepshead, and was always up for a game of Uno.
One thing George always kept on hand was his "heart pills." He loved handing out Dove dark chocolates to people he met on his travels.
He had a special place in his heart for the dogs in the family. His grandchildren were running down the hall to greet him and knew a treat was coming.
Survivors include his wife Kathleen; 4 children: Joseph (Josephine "Josie") of Portage, George (Lesa) Fond du Lac, Terry (William) Singer of Random Lake and Jerry (Jennifer) of Belgium; 11 grandchildren: Francesca, Solayna and Winston Daniels, Brianna and Lucas Daniels, Johnathon (McKayla Teunissen), Eric and Taylor Singer (Jake Hittman) and Jaden, Jordan and Jessica Daniels; 1 brother Richard (Shari) of Palm Springs, California; brothers-in-law and sisters-in-law: Edward (Carol) Jung, Jr. and Beverly (Bob) Gavin; nieces, nephews, other relatives and friends.
In addition to his parents, he was predeceased by a sister, Darlene (Paul) Stevens.
The family will welcome relatives and friends on Saturday, February 19, 2022 from 10 a.m. to 2 p.m. Schmidt Funeral Home1420 W. Paradise Drive, West Bend, WI.
Related