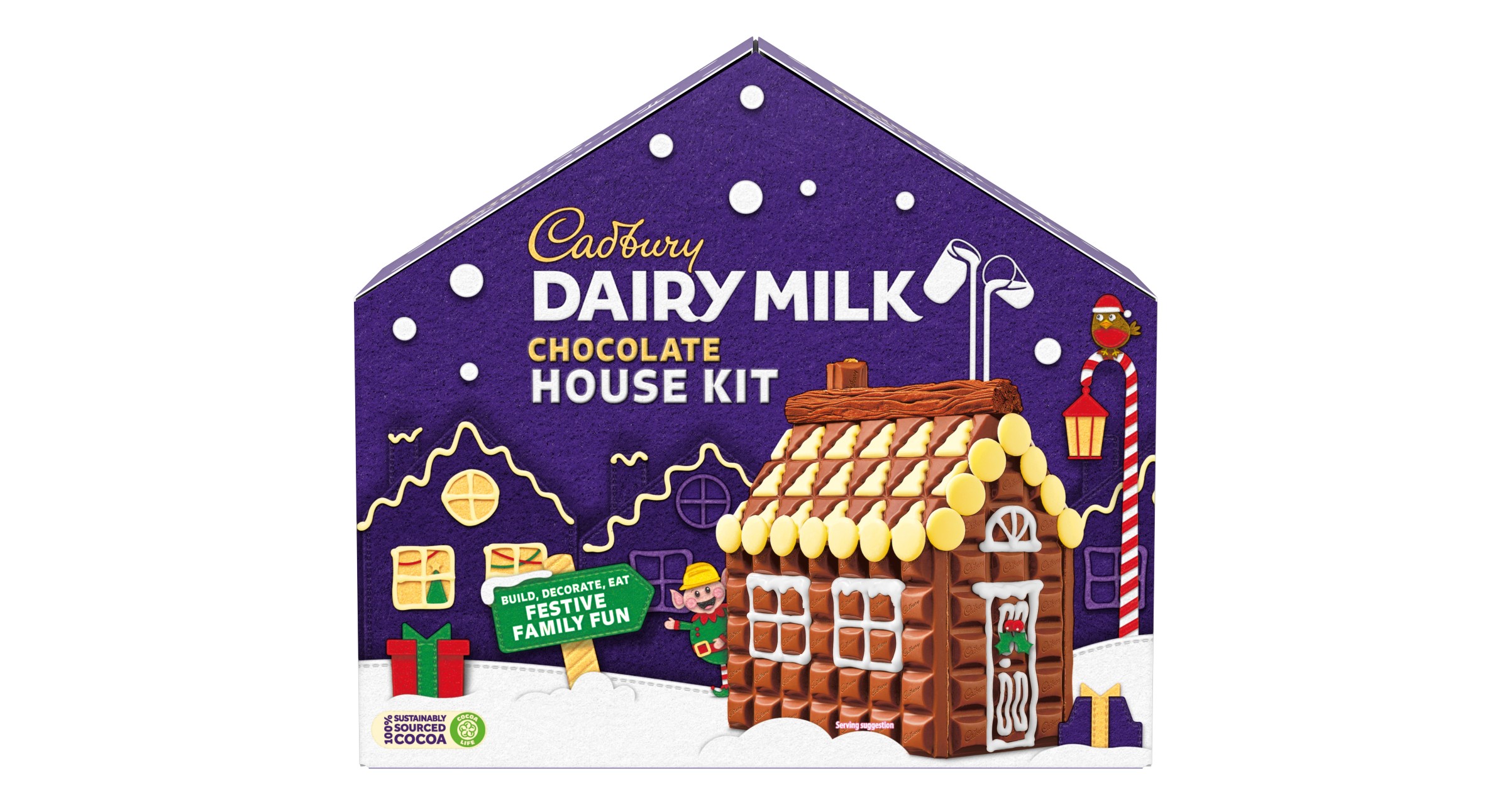 Mondelēz unveils the latest launches for Christmas 2021
In the self-treat segment, Mondelēz is bringing back the Cadbury Puds, individually wrapped chocolate balls filled with a hazelnut truffle and pieces of crispy rice (35g; 60p).
The launch aims to "bring new shoppers into the individually wrapped take-out category," as Mondelēz said, the opportunity to indulge yourself is on the rise.
Cadbury Dairy Milk's tablet line will see the launch of a Winter Orange variant, with orange chip inclusions and a festive packaging design (95g; £ 1.49).
Mondelēz will launch a new packaging design for its Maynards Bassetts seasonal sharing bags, including Wine Gums Frosted and Jelly Babies Snowmen (165g; £ 1.32).
The company's Advent calendar portfolio will see the addition of a Cadbury Dairy Milk Build Your Own Christmas Tree Calendar.
Each 267g calendar includes a Christmas tree to decorate and Cadbury chocolate behind each door (£ 5.99).
The Cadbury Advent Calendar line will also see the launch of a Freddo Color Me In calendar, with white coloring pages and chocolate Freddo figures (102g; £ 3).
New designs will be rolled out on the original Cadbury Dairy Milk Advent Calendar (90g; £ 2.19) and the Green & Blacks Advent Calendar (360g; £ 12.99).
The same design for the Cadbury Dairy Milk calendar will also apply to the Cadbury tree decorations, which now feature a new hollow shape and improved packaging (72g; £ 1.50 or 108g; £ 2.50)
Building on an increase in baking opportunities, Mondelēz is launching a Cadbury Dairy Milk Chocolate House, consisting of Cadbury White Buttons, Cadbury Dairy Milk Gingerbread, Cadbury Dairy Milk Winter Wonderland, Cadbury Dairy Milk tablets and Cadbury Flake (900g; £ 14 ).
Mondelēz is also launching a multipack of Freddo Christmas crackers, each filled with two Cadbury chocolates and a toy (125g; £ 5).
The company's selection box portfolio includes the addition of an adult selection box, featuring two Cadbury Dairy Milk Winter Wonderland bars, one Cadbury Dairy Milk Gingerbread bar and the new Cadbury Dairy Milk Orange Winter Edition bar (415g ; £ 5.95).
Fry's selection box sees a new design and an Orange Cream bar (249g; £ 2.99).
Cadbury continues its partnership with designers to launch a limited edition Cadbury Roses box with a Cath Kidston motif (800g; £ 9.99).
The Cadbury Heroes tub also gets a new design this year (800g; £ 9.99).
In the Cadbury cookie portfolio, Mondelēz adds Cadbury Snowy Fingers in a limited edition winter-themed box (115g; £ 1.39).
Mondelēz is also launching a Cadbury Fingers Festive selection box, featuring Cadbury Dairy Milk Fingers, Cadbury Bournville Fingers and Cadbury Orange Fingers, (342g; £ 4.50).