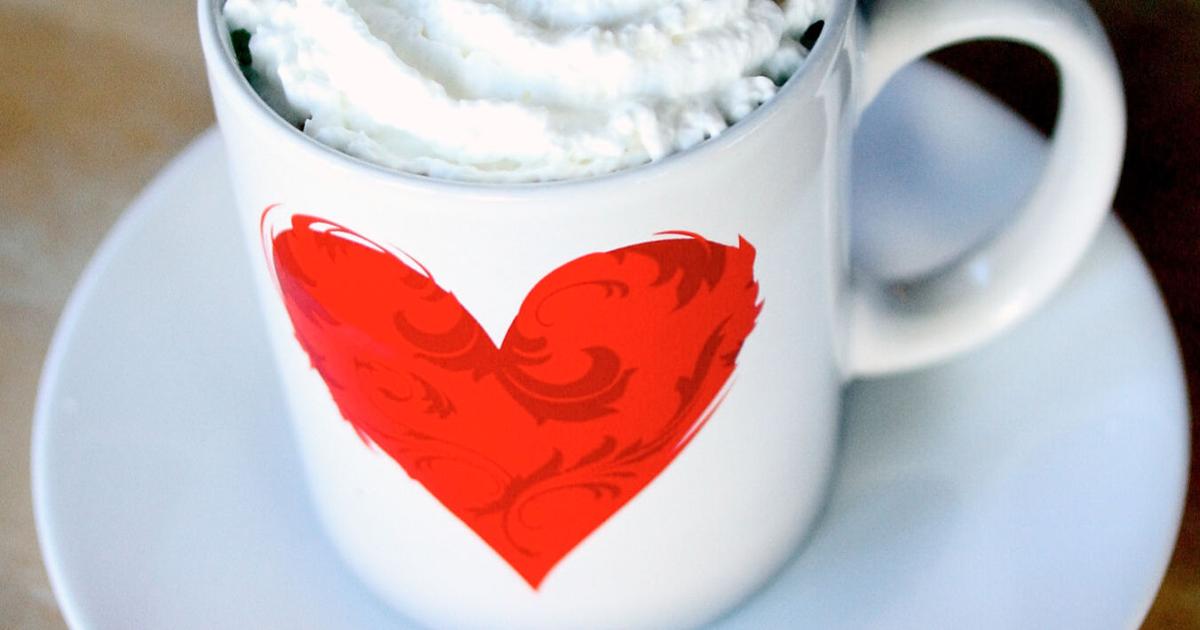 MISS OLIVIA: Adjust the sweetness of these delicacies to your taste | Community
It's not very sweet, not very orange, the texture is a little coarse but it's still good! You can add frosting for more sweetness and more orange. I prefer to grill it, spread it on a thin layer of soft butter and top it with sweet orange marmalade. It's your bread. Enjoy it your way.
Nestles Nesquik is quick, usually good like hot chocolate but a bit grainy in cold milk. Sugar is the first ingredient. Cocoa second. Sweeter than chocolate. Making your own is best and there are no unpronounceable ingredients. Dutch cocoa mixes best with liquids, but simple Hershey ole will do. I mix the dry ingredients, store them, tightly covered, in a cool place. They are ready when the milk is hot.
I was sure I shared my version of cabbage and beef soup with you years ago. Couldn't find it. Just as well; today's recipe is easy and delicious. If you want a richer, more beefy flavor, add a teaspoon or two of Better Than Bullion beef. That's what is best ! The chicken is good too.
A fresh, crunchy salad is good anytime. Homemade dressing is much better than bottled dressing, but we don't always have the time or the ingredients to stir one up. Mine requires a food processor, scales, measuring spoons, cups and so on and fills a number three war jar. Semi-homemade is a great way to have your dressing and eat it too. It is also a delicious dip for fries or vegetables.
Hot chocolate
Whisk together. Close tightly.
In a heavy-bottomed saucepan, heat the milks until steaming. Do not boil. Add the vanilla. In a small bowl, stir some of the hot mixture into the powdered mixture. Mix well. Add the paste to the remaining hot milk. Return to heat if desired. Do not boil. To serve; garnish as desired.
Marshmallows, whipped cream, vanilla ice cream, etc.
orange bread
1/3 cup butter, at room temperature
Preheat the oven to 350 degrees. Generously butter a 9x5x3 loaf pan. Or the equivalent.
Cream the butter and sugar until fluffy. Add the eggs, one at a time, beating well after each. Whisk together the dry ingredients. Add dry ingredients and sour cream alternately. Beat just until incorporated after each. Stir in the zest. Transfer the batter to the prepared pan. Bake for 40 to 45 minutes or until a cake tester inserted in the center comes out clean. Cool 3-4 minutes in the pan. Cool completely on a wire rack.
1 1/2 pounds ground beef (80/20)
1 can (28 ounces) small diced tomatoes
2 cans (15 ounces) Bush's Chili Hot Pinto Beans
3 cups cabbage, cut into 1-inch pieces
16 ounces unsalted beef broth
In Dutch oven, cook beef, stirring to crumble, until no pink remains. Add onion; cook until tender. Add the garlic. Cook for a minute or two. Add the tomatoes, heat through. Add the beans. Steam or microwave the cabbage until tender. Add to soup. Bring to a boil. Simmer 10-15 minutes. Serve hot.
Quick Ranch Dressing
2 tablespoons powdered ranch dressing
3-4 tbsp fresh lime juice
2 teaspoons mild taco seasoning powder
Whisk together. Refrigerate 30 minutes.