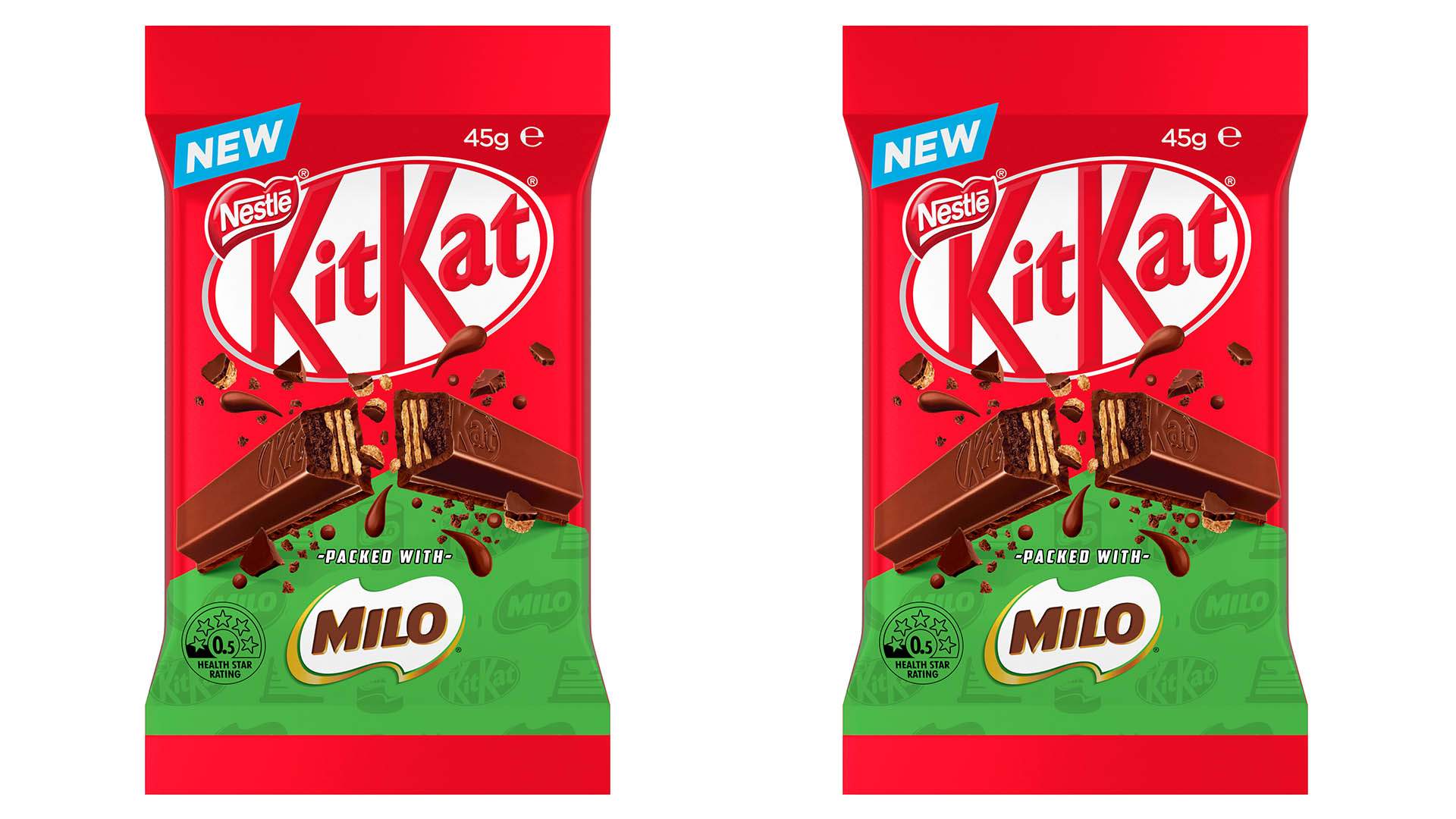 KitKat Launches Your Childhood Dream Milo Chocolate Bars
Perhaps it was a breakfast staple, sipped after some toast. Maybe coming home from school, pouring as many spoonfuls into a tall glass of milk as you could and watching everything on the ABC was a dedicated part of your daily routine. Either way, if you grew up in Australia, chances are Milo played a big role in your childhood – cold, hot, restless, left sitting on top or whatever you want.
Milo improves everything. Still indulging in an occasional drink, piled high with that delicious choco-malt powder, now you're an adult? Do you have a thing for a hot Milo on a freezing day? You're not alone. At the end of July, here's another way to get your Milo fix: through the new Milo KitKats, which will be released soon.
Yes, this is a case of one childhood favorite pairing up with another – and trust KitKat, the brand known for so many wild and delicious flavors in Japan (Cough Kats, n' anyone?) to be behind it all. The Milo KitKats will indeed combine the chocolate-malt benefits of the first, via a fudge in fact, with the wafers and chocolates of the second.
Three varieties are also on the way: a regular four-finger Milo-filled KitKat, a Chunky Milo-filled KitKat (both retailing for $2 each), and a large block KitKat also filled with Milo ($5). If you remember the old Milo chocolates that were sold until the early 2000s – which were basically condensed bars of chocolate-covered Milo – then your taste buds are probably already watering.
For Milo and KitKat lovers who just can't wait, you can pre-order the new collaboration online now too.
Obviously you know what to drink with them: a plain old Milo, of course, with as much or as little goodness as you prefer.
KitKat's Milo bars will hit stores from late July, priced at $2 per bar and $5 per block – or you can pre-order them online in advance.