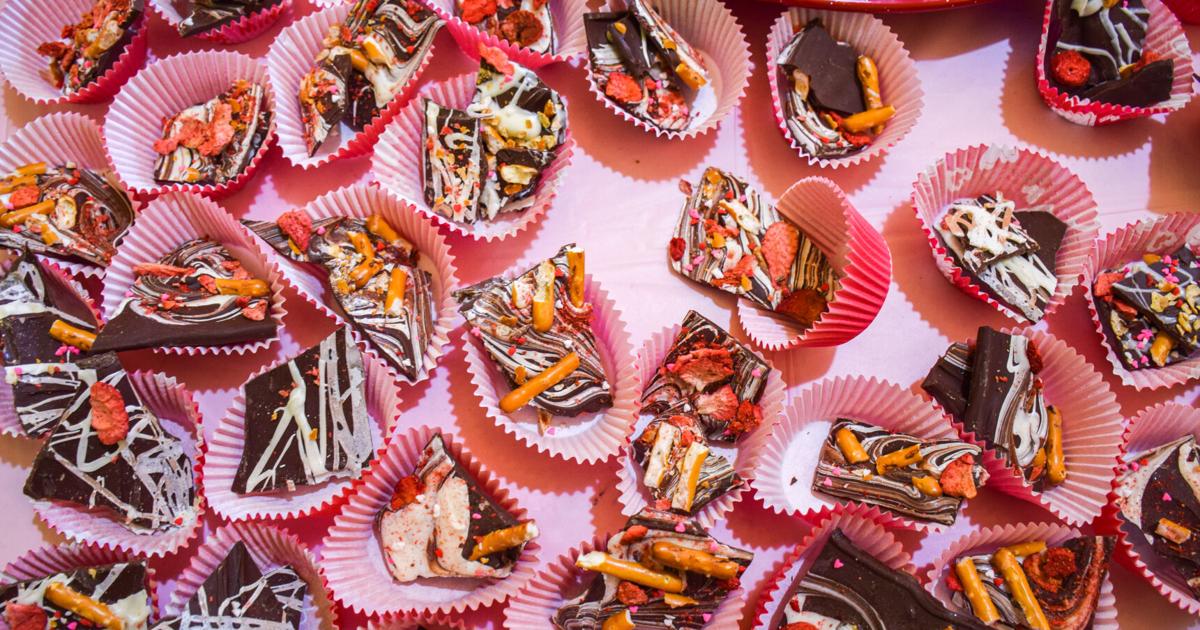 Jonesborough Chocolate Fest returns February 11-13 | Life
Stroll through Jonesborough town center and pick up delicious chocolate treats to celebrate the Jonesborough Chocolate Festival, returning for a seventh year in February. There will be chocolate stops dotted around the town center provided by small businesses in Jonesborough, each serving something unique and special but of course, chocolate themed. Attendees will discover endless options – barks, fudges, chocolate covered strawberries and more. One ticket equals one chocolate candy. Upon check-in, attendees will receive a bag to carry chocolates, chocolate tasting tickets and a list of chocolate stops. Throughout the three-day festival, attendees can also enjoy a variety of activities and entertainment.
The Jonesborough Chocolate Fest is back for a seventh year next month and will feature a new event for ages 21 and up: Chocolate After Dark.
The festival will be held from February 11-13, with tickets available for multiple time slots each day – the same format as last year. As always, downtown merchants will serve unique chocolates in downtown stores. People can also enjoy various activities and entertainment during the festival.
All chocolates are individually wrapped.
Chocolate After Dark will take place on Friday, February 11 from 5 p.m. to 10 p.m. Visitors will have access to over 10 beverage stops at participating businesses downtown.
Tickets are sold in packs of 10 for $15 and must be purchased in advance. Early ticket pick-up will begin February 7 and run through February 10. Tickets can be picked up at the Jonesborough Visitors Center on Boone Street. Visit jbochocolatefest.com for more information or to purchase tickets.
The days and times are:
Friday, February 11, from 5 p.m. to 8 p.m.
Saturday February 12, from 10 a.m. to 1 p.m. and from 2 p.m. to 5 p.m.
Sunday, February 13, from 1 p.m. to 4 p.m.
FOR THE LATEST NEWS AND UPDATES DOWNLOAD THE JOHNSON CITY PRESS APP