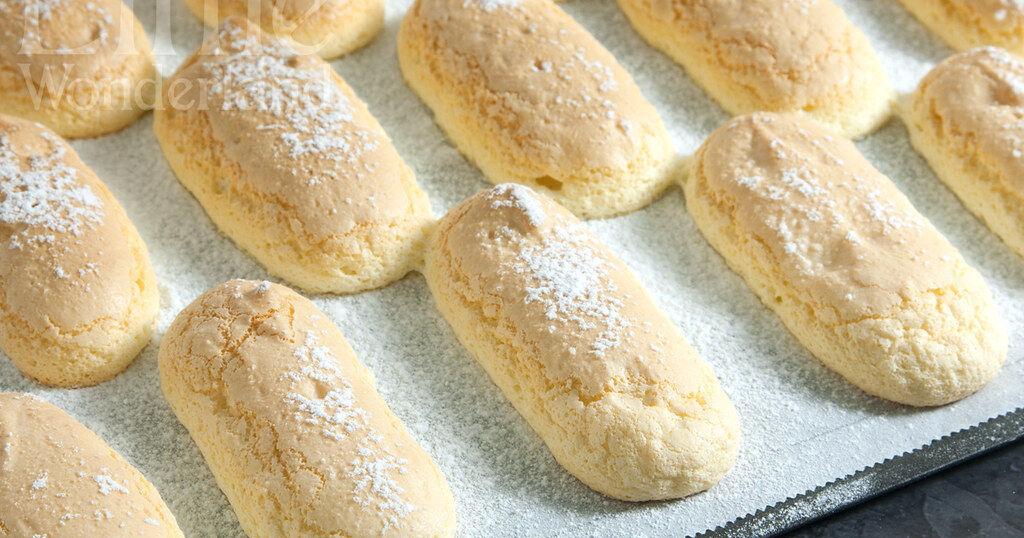 Infallible biscochitos, lemon cake, chocolate salami | Elaine Revelle | The wooden spoon
I've watched more TV in the last three months than in the last 10 years — at least!
Being flummoxed by surgery comes with a few bonuses: lounging around the house, eating anytime and anything, not having to dress up if you don't feel like it, and go more than a day without washing your hair.
In other words, I have become a larva.
However, on the other hand, I learned a lot from these marathon boob tube sessions. For example, I renewed my decades-old crush on Dick Van Dyke ("Diagnosis Murder"), reveled in the eccentricity of "Monk," and traveled far and wide via History, PBS, and Science.
I swore never to invite Jessica Fletcher ("Murder She Wrote") to visit…someone is going to get murdered for sure; I have done a few small projects in my house thanks to the people and programs of Magnolia Network; and, of course, indulged in cooking channels.
While I enjoy the Great British Baking Show, Iron Chef, food history programs and the occasional Chopped, I'm generally not a fan of shows that turn cooking into a competition.
I don't like to see perfectly competent cooks being ousted for a mistake or two. Who hasn't failed in the kitchen?
I certainly do, but at least I have the advantage of never spooning those embarrassing moments.
So here are three of my favorite surefire treats.
BIZCOCHITOS
1 cup of sugar
2 cups lard*
1 teaspoon anise seeds
2 eggs
1 teaspoon vanilla
6 cups sifted flour
3 teaspoons baking powder
1 teaspoon of salt
1/4 cup water
1/2 teaspoon cinnamon
1/2 cup sugar
Cream the lard well with your hand; add sugar and anise seeds. Beat the eggs and add them to the lard mixture. When light and fluffy, add the vanilla.
Sift the flour, baking powder and salt. Add to lard/sugar mixture and beat until combined. Add water and knead until well combined.
Roll out 1/2 inch thick on a lightly floured surface, cut into shapes. Roll the top of the cookie in a mixture of 1/2 cup sugar and cinnamon. Bake in moderate oven (350 degrees) until lightly golden.
*vegetable shortening, such as Crisco, can be substituted.
QUICK LEMON CAKE
1 lemon cake mix
3 ounce can instant lemon pudding
4 eggs
3/4 cup salad oil
3/4 cup water
Grease and flour a 9 x 13 inch pan. Mix all ingredients. Pour into the mould. Bake at 350 degrees for 25-30 minutes. Once baked and still warm, prepare frosting (as follows), poke holes in top and pour over cake.
ICING
2 cups powdered sugar
2 tablespoons of water
2 tablespoons salad oil
1/3 cup lemon juice
The grated zest of a lemon
Mix all the ingredients until smooth. Add more water/lemon juice if too thick, or more powdered sugar if too runny.
CHOCOLATE SALAMI
8 ounces bittersweet chocolate
1 tablespoon unsweetened cocoa powder
3/4 cup butter
2/3 cup sugar
1 teaspoon vanilla
5 egg yolks
12 ounces vanilla tea cookies, broken into small pieces
1/2 cup walnuts, toasted and coarsely chopped, optional
powdered sugar, optional
Use a double boiler to melt the chocolate, add cocoa powder and butter. Remove from heat, stir and transfer to a large heatproof bowl. Add the sugar and vanilla in a circular motion. While the mixture is hot, slowly add the egg yolks, one at a time, mixing well after each. Stir in the cookie pieces. Add pecans (if using) and fold until well incorporated. The mixture will be wet, thick and rough.
Turn out onto a smooth surface and divide the mixture in half. Pour half of the mixture onto 15 inch long wax paper or parchment. Then shape the mixture, with wet hands, into a log about 2 inches thick.
Roll in foil and twist the ends in opposite directions to mimic salami. Repeat with the remaining dough.
Wrap each in plastic wrap and freeze for 2 to 3 hours. When ready to serve, roll in powdered sugar, if desired, for an authentic salami look and cut into 1/4-inch rounds.