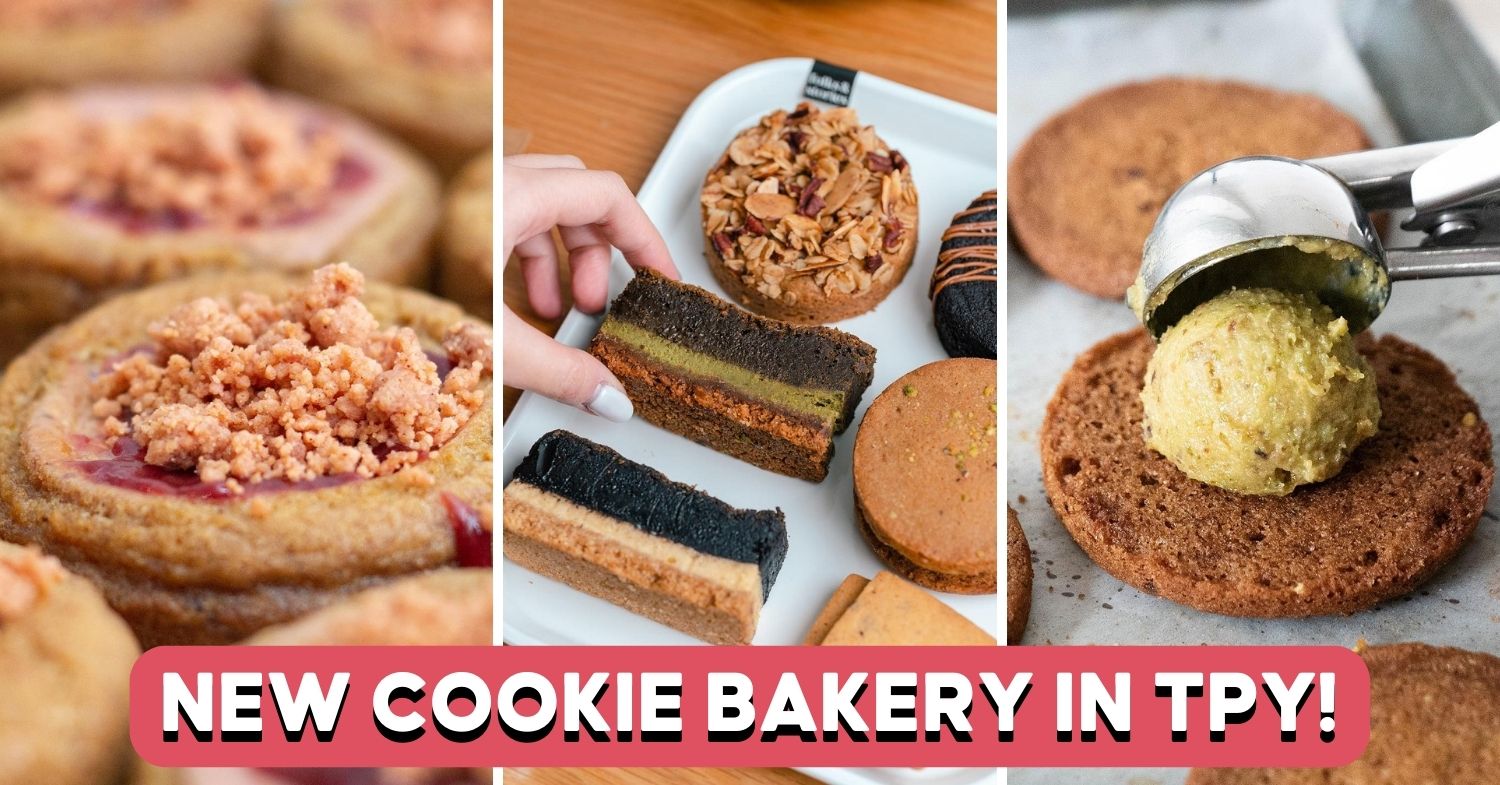 Folks & Stories will open a second point of sale in Toa Payoh
Folks & Stories is now available on Toa Payoh
If you haven't heard of people and stories before that, it's time to check them out. Previously only at Everton Park, you can now find their pastries at a second store in Toa Payoh Center.
Image credit: @hanhaooooochi
Originally a part-time project in college for owner Jody and her husband, after being inspired by the treats they enjoyed while on exchange in Europe, Folks And Stories became a full-time gig after graduated in 2018.
Image credit: @folksandstories
It all started with her husband's love for butter cookies, which led her to want to bake for him so he could enjoy them without the additives of store-bought varieties. Today, Folks And Stories stays true to this: their pastries are made with only natural ingredients, with no artificial flavors or colors. In addition, they only use French butter, Belgian couverture chocolate, as well as homemade jams and reductions.
Image credit: @folksandstories
Folks & Stories cookies are characterized by their baked finish, with light, crisp edges and soft, chewy centers. There are Professor Nutty ($4.50)a brown butter biscuit sandwiched with a homemade roasted pistachio ganache, inspired by Jody's husband, while My Kooky Boo ($4.50) is a biscoff cheesecake cookie with almond pecan granola – fun fact: Jody first sold her homemade granola on Folks & Stories when they returned from swapping!
Image credit: @folksandstories
Another cheese cookie is Curious Party Animal ($4.50)where a dark chocolate cookie sports swirls of tart cheesecake. Care Bears ($4.90)a ruby ​​pink confectionery, is a strawberry cheesecake cookie with strawberry reduction and butter crumble.
4 easy dried fruit recipes: microwave mochi, cheese mousse lattes and more
Image credit: @folksandstories
Then there are the brownies at Folks & Stories: Three years ($5.50)created for their third anniversary, layers a chocolate brownie with passion fruit cheesecake and a cracker crust; Zealous Prankster ($5.90) and Charming Teaser ($5.90) are respectively black sesame and hojicha blondes, served with yuzu and matcha cheesecakes!
Image credit: @folksandstories
The flavors of each month are sold in boxes of six ($31)although you can also customize your box, with the starting price from $25.20 depending on what you choose. If you go for a Signature Assortment ($26) box, this would exclude monthly special flavors.
Image credit: @folksandstories
Standard shipping is priced at $9 per slot for orders under $85, otherwise shipping is free. Or you can pick up your orders directly from their Everton Park or Toa Payoh outlets, where you can also pick up individual pastries! Note that there are no seats for dinner.
If you are a cookie fanatic, we have a list of bakers in Singapore for you. You can also try baking it yourself, with this Strawberry and Cream Cookies Recipe in 15 Minutes!
Address: Block 177 Toa Payoh Central, #01-146, Singapore 310177
Opening hours: Tue-Sat 11 a.m. to 7 p.m.
Website
Folks & Stories is not a halal certified restaurant, but does not use pork, alcohol or gelatin. Most of their ingredients are sourced from Halal certified suppliers.
24 Cookie Bakers in Singapore for Sourdough Cookies, Chocolate Brookies and More
Feature image adapted from @folksandstories