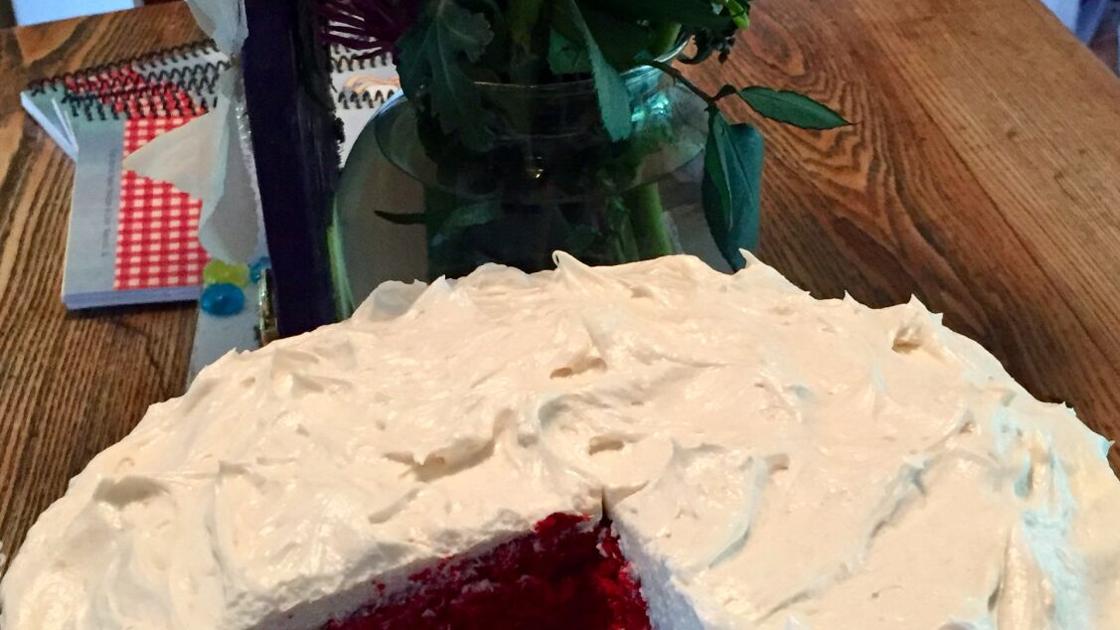 Cooking commands | Food | whig.com
NAUVOO, Illinois – When cooking pasta, Ellen Hundt puts enough salt in the water to make it taste like the ocean.
For perfect hard-boiled eggs, she cooks them for exactly 13 minutes.
"Things like that are commandments that you have to follow or you're going to have a mess," the Nauvoo woman said. "These are small things, but you don't think about them."
Doing the little things well is the key to success when baking and baking, as is a passion for time spent in the kitchen.
"You have to be passionate about what you do. If you don't, then things can go wrong pretty quickly, "Hundt said. "You also have to taste things, especially when cooking. "
Hundt took her own advice in her old business – she worked at the Ivy Bake Shoppe in Fort Madison, Iowa, before buying the business and moving it to Nauvoo as Apron Bake Shoppe and Cafe, then taking his retirement.
"I've always wanted to own a bakery," Hundt said. "We closed just before COVID, which turned out to be perfect timing. I miss it, but I still do a lot of baking and cooking for people.
Her favorite people to cook are her husband John, her three children, their two spouses and six grandchildren scattered across Illinois, Iowa and Minnesota.
She taught the children to cook, just like her mother taught her, and "we do it together as a family," she said. "We make Christmas and Halloween together, decorate, bake cookies, which is fun."
Hundt cooks by taste and cooks with a recipe. She can change a recipe over time, but she didn't touch her mother's recipe for the red-red cake. "It was always for a special event, a birthday or something like that," she said. "It's really good."
Sopapilla cheesecake is delicious, and peach pie scones are great when peaches are in season. The scones "aren't dry. They are really wet, "she said.
Savory treats like the olive spread were popular at both companies and easy to prepare, while the sour veggie salad makes a savory accompaniment to many meals.
"My Dad's Chili is famous in Nauvoo," Hundt said, and the friend who wrote the recipe understood Fred's love for the pitch. "They would always sit and play the pitch."
Cooking, baking, and even canning fresh produce from the garden is one way to make people happy.
"When the kids come, I cook for days," Hundt said. "These are just good memories. Food brings back good memories, I think. That's why we all have our favorite things to eat, and they take us to a different place.
8 ounces of cream cheese, softened
1 cup chopped salad olives
2 tablespoons of olive juice
Mix everything. Put in a pint container. Refrigerate 24 to 48 hours before serving.
1 can French green beans, drained
1 can white corn, drained
Heat the vinegar, oil and sugar until the sugar melts; do not boil. Stir in the celery seeds, salt and pepper. Let cool.
Combine the vegetables in a bowl. Toss with the cooled vinaigrette. Refrigerate before serving.
2 cans (64 ounces) tomato juice
6 (15 ounce) cans of chili beans
2 (15 ounce) cans of kidney beans
Brown the ground beef in the roasting pan with onions; drain the grease if necessary. Add the remaining ingredients and simmer. Usually, it takes three to four hours of pitch to make sure the chili is fully prepared. Stir occasionally to prevent it from sticking to the bottom. Make sure the roaster always has water underneath to avoid scorching.
2 cups plus 2 tablespoons of flour
1 tablespoon of baking powder
½ cup unsalted butter, cubed and cold
¼ cup heavy whipping cream plus more for brushing
½ to ¾ cup fresh peaches, sliced ​​and diced
Preheat the oven to 400 degrees. Line a baking sheet with parchment paper.
In a bowl, combine the flour, brown sugar, baking powder and salt. When combined, cut the butter with a fork or cookie cutter until the mixture resembles coarse breadcrumbs.
Whisk together the cream, sour cream, egg and vanilla. Slowly add the wet ingredients to the dry ingredients and mix until just combined. Stir in the peaches and mix until blended. (Hundt uses his hands for this.)
Turn the dough onto a floured surface. Roll out the dough into a disc about ½ inch thick and cut into six to eight slices. Transfer to a baking sheet. Brush each scone with a little heavy cream.
Cook, 16 to 18 minutes, until golden brown. Top with vanilla frosting while still hot.
For the vanilla frosting, combine ½ cup of powdered sugar, 2 teaspoons of vanilla and 1 to 3 tablespoons of heavy whipping cream.
1 teaspoon of baking soda dissolved in 1 tablespoon of vinegar
¼ cup red food coloring mixed with 2 teaspoons of cocoa
Crisco cream, sugar and eggs. Add the flour and salt, alternating with the buttermilk and vanilla. Add the remaining ingredients. Pour into two greased and floured eight-inch cake pans. Bake at 350 degrees for 40 minutes. Let cool.
Cook the milk and flour until thickened and let cool. Cream together the butter and sugar. Add the cooled cooked mixture to the creamy mixture. Add the vanilla. Beat 15 minutes in a small bowl until smooth. Frost the cake to taste; Hundt spread the frosting between the layers of cake and on top of the cake.
2 packages (eight ounces) cream cheese, softened
1 teaspoon of Mexican vanilla
2 (eight ounce) croissant buns
½ cup butter, room temperature
Preheat the oven to 350 degrees. Spray 9 x 13-inch baking dish with cooking spray.
Bean cream cheese with 1 cup sugar and vanilla in a bowl until smooth.
Roll out the crescent dough and use a pastry pin to shape each piece into a 9 x 13 inch rectangle. Place a piece at the bottom of a baking dish. Spread the cream cheese mixture evenly over the top of the dough, then cover with the remaining piece of croissant dough.
Combine ¾ cup of sugar, cinnamon and butter. Sprinkle the mixture on top of the cheesecake.
Bake until croissant dough is puffed and golden, about 30 minutes. Remove from the oven and drizzle with honey.
Let cool completely in pan before cutting into 12 squares.
NOTE: Hundt sprinkles each piece of honey because it looks better and some people may not want the honey.