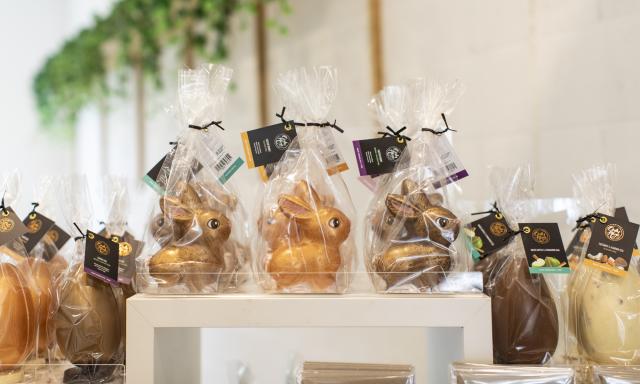 Calling all chocolate lovers! | Ferntree Gully Star Mail
She Cecil
After starting the business in their kitchen in 2015 and opening their first store in Olinda in 2017, husband and wife chocolatier duo Only Mine, Jason Stockton and Anya Tran, are excited to launch their Easter range.
Comprising of speckled quail eggs, golden eggs, signature eggs, plush bunnies and the chocolate Easter bunny, Only Mine's Easter range has something for everyone, including options of dairy-free, gluten-free and vegan chocolate.
"We have a passion for creating high quality products that are out of this world," says owner Jason Stockton.
"We use only the finest couverture chocolate from around the world, which we use to create unique, beautiful and delicious artisan chocolates."
"We are driven by the positive feedback our customers give us and strive to maintain that quality in every product we create."
Following the opening of Olinda's store, Anya and Jason allocated a small factory space in the building where products were manufactured to be sold in-store and online. Only Mine has since outgrown this factory space and moved the factory to Cranbourne West, allowing for a stunning new seating area at the Olinda store.
This seating area is ideal for guests to take advantage of the dessert bar, where you can enjoy a bowl of dessert or signature hot chocolate, brewed with Australian whole milk to create the most chocolaty drink you can imagine.
"Our designs are the perfect product to gift, even if the present is for yourself," says Jason.
"We continue to push for more and are excited to share more details about our future expansion."
Only Mine is located at Shop 2, 540 Mount Dandenong-Tourist Road, Olinda.
For more information call (03) 5911 2578 or visit www.onlymine.com.au.